tcAdmin: The administration tools of «Toucan-WMS»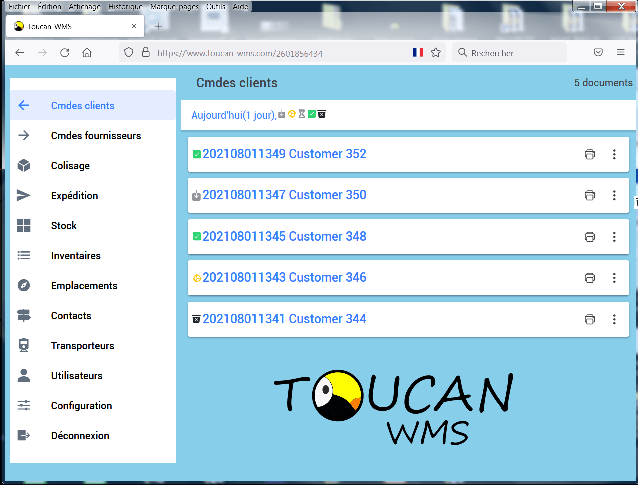 tcAdmin is the online administration platform for the warehouse management system «Toucan-WMS». tcAdmin offers all the tools to configure, manage, maintain and exploit the company's logistics data.

The administration console of the WMS platform «Toucan-WMS» includes all the functionalities necessary for optimal day-to-day management of the company's logistics flow.

tcAdmin provides tools to facilitate the implementation of the warehouse management system «Toucan-WMS»: import of items, import of locations, barcode label printing function to uniquely identify each location in the warehouse, etc.

tcAdmin also provides the tools to organize detailed warehouse inventory and corrective action tracking.


Depending on the profile of the user who connects to the «Toucan-WMS» administration console, tcAdmin becomes:
The configuration tool of the WMS platform «Toucan-WMS»
The software for managing incoming (receipt of goods) and outgoing (orders to be prepared) logistics flows
The stock management software
The shipping management software
The inventory software
The «Carrier» desk


tcAdmin is a multi-support application that can be used through any web browser (Google Chrome, Safari, Mozilla Firefox, Opera or Microsoft Edge) or via a standalone application installed on an Android mobile device (tablet or cell phone).